Well drilling and workover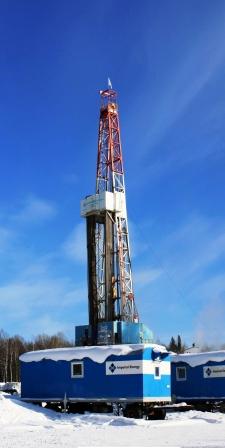 LLC Rus Imperial Group is a part of Imperial Energy Group and is a 100%-owned subsidiary of ONGC VIDESH LIMITED, an overseas branch of ONGC, Indian National Oil and Gas Company.
LLC Rus Imperial Group was founded in 2006 with the purpose of providing prompt, high-quality and cost-efficient oil production related services (mostly well drilling and workover) in Siberian region. By now the company has drilled 116 wells, including 27 horizontal wells. The maximum ROP achieved is 1068 meters per day; the fastest horizontal well (3269 m) took as much as 19.86 days, while the fastest directional well (3080 m) - 10.63 days. The company has rapidly become one of the leaders in Siberia in terms of quality and efficiency of provided drilling and workover services.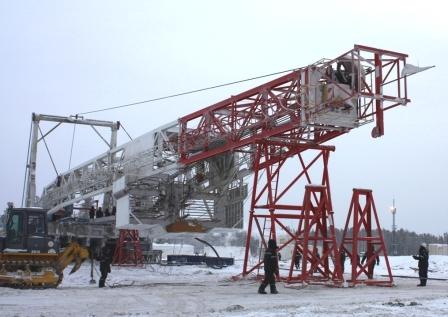 Oil production demands efficient services, and this demand keeps on increasing every year. The basis for development of oil industry today is geological exploration and discovery of new fields.
By complying with all the international requirements, meeting high-quality drilling and workover standards and possessing advanced equipment, LLC Rus Imperial Group nowadays provides services not only for Imperial Energy Group, but also for other customers and at the most favorable prices.
Starting 2014, LLC "Rus Imperial Group" and their contractors are engaged in drilling of wells under cutting-edge technologies, within the frame of innovation-drive program of Imperial Energy for development of Bazhenov suite and tight reservoirs.
Services:
Construction of vertical, directional and horizontal wells. The company has elaborated the technology of drilling of horizontal wells without pilot holes, which significantly reduces the construction period;
Well completion, servicing and workover by Workover and Coil Tubing crews;
Procurement and logistics;
Hydraulic fracturing done jointly with LLC Imperial Frac Service.
Equipment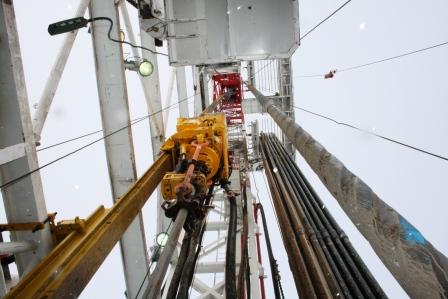 The company owns 3 drilling rigs, 3 workover rigs, as well as special-purpose vehicles.
Characteristics of the drilling rigs:
| | |
| --- | --- |
| Drilling rig name | RT50/3150LDB |
| Type | Surface/with diesel drive/helicopter-transportable |
| Drill depth (m) | 5 000 |
| Hook load (tons) | 315 (tested @ 336) |
| Drawworks | JC50-1 / 4 gears/ 1 100 kV |
| Power supply | 5 diesel generators/ 2 800 kV |
| Mud pumps | 3 x F-1300 / 3 x 956 kV / 35 MPa / Triplex |
| Top drive / Pressure | DQ70BSC / 35 MPa |
| Max load / Torque | 75 kNm |
| Substructure height (m) | 10,53 |
LLC Rus Imperial Group rigs are of modular type and require less time for transportation.
Characteristics of the workover rig:

Workover rig name

UPA 100

Type

Surface hoisting unit / with diesel drive

Depth (m) (nominal)

3 000

Hook load (tons)

100

Drawworks

4 gears

Mast height (m)

30

Equipment

• OilCountry 55000-56000 hydraulic tongs
• Coupled blowout preventer
• Mobile detachable rig floor
• Modern mobile accommodation shacks
• Heating system with a tank

Capabilities

• Fast rigging up / down (without the anchor for work with nominal weight)
• Back support is used as a separate part, which transfers part of the load from the chassis.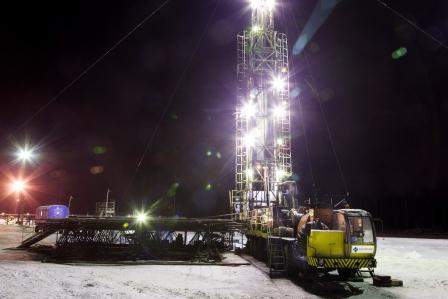 Each drilling rig is serviced by experienced specialists, drilling crews and auxiliary personnel, working in two shifts. Drill sites of LLC Rus Imperial Group are complemented with comfortable accommodation complexes with offices, canteens, workshops and warehouses.
Advantages of RT-50 LDB drilling rigs:
Availability of the Top drive allows drilling wells at high rate and reduces the risk of complications. Examples include several difficult wells drilled at Snezhnoye field in short time: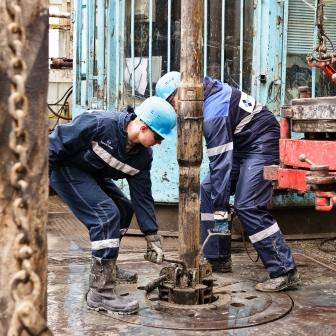 Depth (m) Hor. displacement (m) Drilling time (days)
3410 2183 15.63
3513 2230 15.58
3555 2180 14.33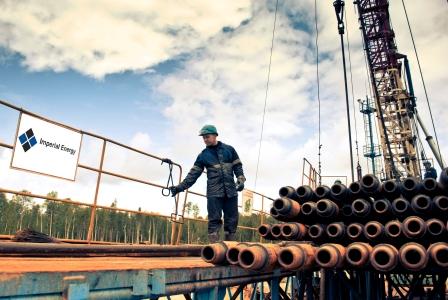 Wells are drilled in batch mode (conductor + surface casing, production section). Each section is drilled in one trip. Lifting capacity is 315 tons and higher than the similar Russian drilling rigs' capacity. The rigs operate in a self-contained mode as they are equipped with diesel engines. Three triplex pumps with VSDs ensure safe operation (if one of the pumps fails, the other two allow to continue drilling
The volume of mud storage tanks is 450 m3. BOP of OP5-350*350 type is in use, which allows to run in casings with a wide range of diameters. The drilling rig is bundled modern mud logging station, which ensures high-quality monitoring of drilling process, forecasting and prevention of complications. Steel drill pipes used are of 89 mm and 127 mm diameters and S-135 steel grade. The company engages MI Swaco for drilling mud and solids control services. Directional drilling services are provided by LLC TechInformService, subsidiary of Weatherford.
Areas of operations
Operational facilities of LLC Rus Imperial Group are located in Tomsk region, Western Siberia. Such location allows to spread the activity into the regions of Eastern Siberia and Kazakhstan.
The headquarters of LLC Rus Imperial Group are situated in Tomsk. The company has its own drilling equipment maintenance centre, located in Strezhevoy, Tomsk region.
Partners
Our company engages the most advanced technologies for well construction and completion, cooperating with famous service companies of international level:
- MISWACO. Use of mud systems for overbalanced drilling: clay mud, inhibited polymer-carbonaceous mud, Flo-tru for drilling through pay zones (well completion in horizontal section).
- NPP Burintech. Drilling with PDC bits and roller bits of JSC Volgaburmash.
- Weatherford, BakerHughes. Drilling with mud motors of Russian and foreign make, MWD, gamma logging while drilling. LWD may also be used, thus increasing well drilling efficiency.
- Halliburton. Usage of Halliburton's mini cement plants allows to prepare cement slurries on-site, immediately before the actual cementing which increases the quality of cementing, as well as to use microspheres-based lightweight cement slurries for one-stage cementing in wells with TVD of 3000 m (without stage cementing collar) in order to shorten the construction time.
- LLC NPO SibBurMash. An 18 meters per trip coring technology has been elaborated in a joint effort with this company, which made it possible to ensure core recovery of more than 95% after coring.
Advantages of working with LLC Rus Imperial Group:
Operational and economical efficiency of your drilling campaign;
Experience in design, construction, transportation and rigging up of the state-of-the-art drilling rigs;
Modern and highly efficient drilling rigs equipped with Top Drives;
Experienced team of managers and qualified specialists;
Access to auxiliary services of Imperial Energy, including frac and logistics support.